TRANSLATION
In this modern day and age, communication between people and organizations from different countries and cultures have increased, and accordingly, the necessity for high-quality translation services has also risen. Therefore, we, at BABEL for Translation, were intent on engaging professional translators and reviewers whose academic qualifications meet our standards and who have long experience in the field. We have also adopted the latest translation tools and software, thus increasing the translation's accuracy and quality as it goes through its various stages: translation, editing and proofreading, as well as reducing the cost to customers.
Our team of professional translators and reviewers has a long experience in translation and pays particular attention to cultural differences, taking into consideration the target audience. Accuracy and consistency are ensured by using computer-assisted translation (CAT) tools and precise terminology. Our success is our clients' success, and we achieve this by ensuring that our team of professional translators and reviewers follows rigid international guidelines such as the ISO 17100:2015 and the EN 15038.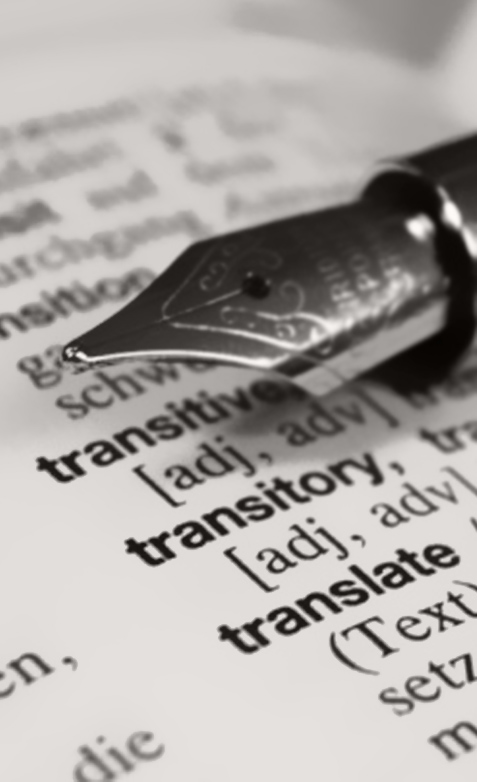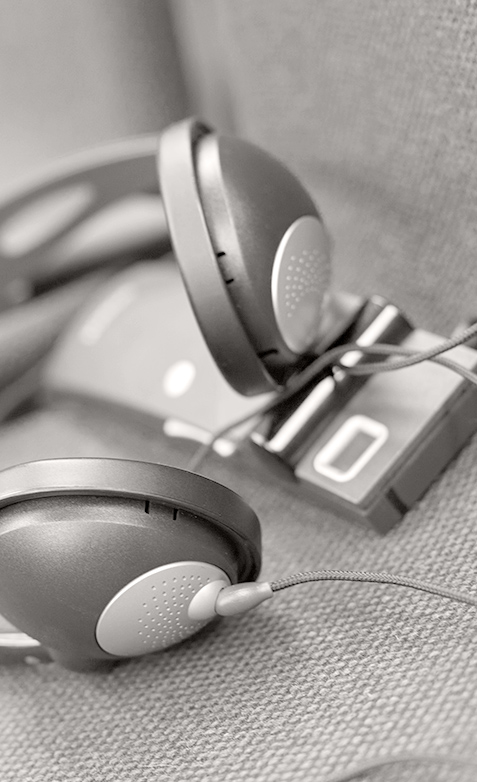 INTERPRETATION
Conferences, workshops, symposia and meetings are of the utmost importance to businesses, organizations and individuals who have a message to transmit to a particular audience. For the client's message to be accurately delivered, interpretation must be carried out by professional interpreters. Our experienced interpreters, having participated in many local and international events, are available to make the client's event a successful one.
Based on the type of event, we offer clients the following interpretation services:
Simultaneous interpretation
At the same time the speaker conveys the message in the source language, the interpreter renders it in the target language. This type of interpretation is best used in conferences, symposia and speeches.
Consecutive interpretation
In consecutive interpretation, speech is segmented into passages that are short enough for the interpreter to memorize and convey to the audience. This type of interpretation is best used in workshops and training sessions.
Video-conferencing and phone interpretation
This service is offered to companies and businessmen in search of practical solutions, increased efficiency and speed.
OTHER SERVICES
EDITING TEXTS TRANSLATED OUTSIDE BABEL
There are times when companies and individuals receive translated documents which are not up to their standards, thus possibly jeopardizing their projects. We, at Babel, understand how crucial it is to have quality translation which reflects the original text as precisely as possible. Our professional team of editors can help edit and improve poorly translated documents.
PROOFREADING OF ORIGINAL TEXTS
Texts written in the original language – whether Arabic, English or French – can be problematic to an organization or individual if the quality of the language is mediocre. Babel's linguistic team can assist the client by improving the material in question.
CREATING TERMINOLOGY DATABASES
Terminology management is important for businesses and organizations to maintain clear, accurate and consistent translations and documents. Whether you have a team of in-house translators or assign your translation work to a translation agency or individual freelance translators, it is of the utmost importance that all translators working on your documents use and share the same terminology. This will improve clarity and ensure that your employees, clients and stakeholders understand the same message.
Upon the clients' demand, Babel can exclusively create a terminology database, which will raise the quality of their translated documents by unifying terminology and guaranteeing consistency.
DESKTOP PUBLISHING
Businesses attract potential clients through the use of images and eye-catching layouts. The same design used in the original document must be preserved in the translated document. Babel can achieve this through the expertise of its DTP team.
SUBTITLING
Our subtitling services are available to clients reaching out to a particular audience using visual material.
TRANSCRIPTION
There is always a need to convert audio material into written form, whether from a conference, a workshop or even a simple meeting. Babel's team has experience in this field and can provide its clients with a transcript of the audio content.
Personal Interpretation Services
Winds of change have been felt in Saudi Arabia for sometime now and have become more undeniably pronounced as of late. Sparked by the irreversible globalization of Saudi business and compounded by the recent leaps and bounds made in tourism, these changes have culminated in the opening of our doors as hosts of major international events, exhibitions and all matters of meeting of the minds. This has not only affected the Saudi market's demand for interpretation services, it has also created a gap in the market for a more informal type of interpretation that facilitates a comfortable and fruitful visit for our guests, as well as experiencing Saudi Arabia in a more up close way than would otherwise be possible, opening the doors for cultural exchange and allowing Saudi Arabia an opportunity to showcase all of it's dazzling colors
Based on this premise, we here at Babel have formulated a set of hospitality-oriented services that we have dubbed "Personal Interpretation Services" with certain ideals in mind: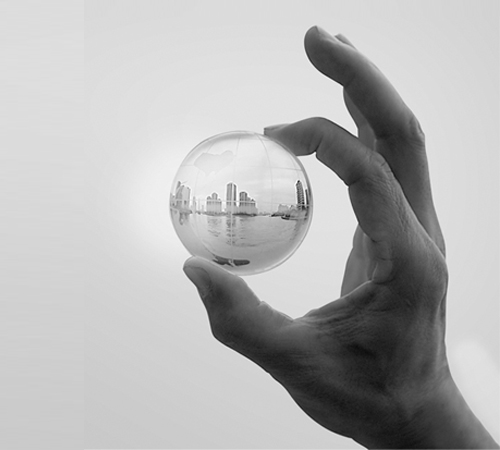 We aim to …
ensure that all guests of the Kingdom visiting on business or pleasure are guaranteed a productive smooth and trouble-free trip from the moment they land to the moment they take off and that they're afforded every opportunity to make the most out of their visit.
We strive to …
break down any and all communication barriers that our visitors face and to open the doors for our guests and our country to establish a mutual sense of understanding and to pave a path for all matters of cultural and intellectual exchange.
Our hope is to …
chip away at stereotypical images that may shroud Saudi Arabia's true beauty, offering our visitors an entirely new perspective from which to draw more accurate perceptions of this little-known country and a deeper understanding of its people.
Our personal interpretation services cover comprehensive airport-to-airport services and everything in between. These services include:
Personal interpreter accompaniment
A personal interpreter (also referred to as a travel or escort interpreter) is tasked with accompanying our multinational clientele outside of their business hours and ensuring that both the client and anyone they comes into contact with understand one another completely, but that's not all, our personal interpreters act as hosts and representatives of our country and often step into the role of cultural liaisons ensuring that our guests can achieve everything they desire throughout their visit and that they are offereda deeper insight into the Kingdom and its rich, deep rooted culture.Our personal interpreters are a colorful array of enthusiastic, friendly, personable young professionals from all walks of life.
They are bilinguals fluent in Arabic and English or French. They are also culturally diverse and well versed in local culture and can certainly help our guests navigate any cultural divides.
They will gladly act as hosts and liaisons to our guests during their stay and provide them with any interpretation, conversation, recommendations or information that they may need throughout their visit as per their requirements.
Transportation
Whether it's transportation to and from the airport, transportation to your scheduled business event or transportation during your leisure time, we can certainly assist.
In collaboration with multiple local transportation partners, we are more then able to supply you various luxury transportation options around-the-clock to meet your every need.
Bookings and scheduling
Ranging from booking hotels, restaurants, salons and spas or even medical appointments, making reservations and procuring tickets for local events to scheduling outings, retreats or even shopping trips to modern malls or traditional souks, we've got you're back!! We will gladly not the only book but also recommend activities, destinations and events catering to your interests and preferences, based on which we will build a complete itinerary tailored to you and built around your business schedule.
Tourism and sightseeing
In collaboration with our highly skilled tourism partners, we will gladly custom-build trips that take into account our clients individual interests and schedules. Be it historical, cultural, religious, geological or nature oriented trips you're after or just local sightseeing, our very capable tourism experts are sure to meet your expectations.
Professional grade interpreters
We can provide our guests with professional fully-fledged interpreters experienced in all types of formal interpretation to assist them in their business meetings, events, conferences…etc.
Personal security services
We can provide highly trained and certified security personnel (bodyguard) accompaniment throughout our guest's stay or during events as needed.
Photography and videography
We can help secure professional grade photographers and/or videographers to document our guests' visit, outings or events as requested.
Social media correspondence
We can provide bilingual social media correspondents to accompany our guests and document their event or outings as per their request. The correspondent is responsible for compiling videos and/or pictures for social media platforms and attaching appropriate captions, descriptions or guest comments. The correspondent will then immediately share with a designated representative of the guest (PR representative, agent, manager or even the guest themself).
Public relations representation
We can provide a bilingual PR representative to translate on behalf of our guests during press conferences and/or to translate and relay any pre-approved press announcements on their behalf.
Masters of ceremony
We can provide experienced bilingual MCs for events and conferences based on the clients' request.
Personal procurement
Whether our guest is in need of personal items, professional equipment, business related services such as printing and production, local SIM cards or gift items and souvenirs, we are happy to oblige, just say the word!
Non-disclosure assurances
We treat every guests and their business with the utmost confidentiality and are happy to provide assurances to that effect. We will gladly draft personalized non-disclosure agreements between our guests and a second party of their choosing on their behalf.